Schneider Electric
A global specialist in energy management and automation that provides technology, software, and services that improve the way customers manage and automate their operations. Schneider Electric delivers process analyzer solutions to leading companies in the world in the chemical, biotech/pharmaceutical, hydrocarbon, steel, natural gas and other manufacturing industries.
Myricom

Myricom pioneered High Performance Computing (HPC) interconnect technology that helped fuel the growth of cluster computing. As a Caltech spin-off, Myricom achieved convergence between mainstream 10-Gigabit Ethernet, and HPC technology – 10-Gigabit Ethernet with a supercomputing heritage. Myricom's solutions consisted of custom silicon, firmware, and extreme performance network interface cards. Myricom's success led to a technology purchase by Google and acquisition by CSPi.
Tanner EDA
Tanner EDA was founded to develop and market cost-effective, easy-to-use electronic design automation tools for analog and mixed-signal integrated circuits (ICs), microelectromechanical systems (MEMS) and other electronic components. Tanner EDA achieved a large worldwide presence with over 5,000 customers and 30,000 licenses in 67 countries worldwide. Customer applications ranged from biomedical, imaging, power management, and MEMS. Tanner EDA's success led to its acquisition by Mentor Graphics and Siemens.
SoftMEMS

SoftMEMS develops, markets and sells software solutions to accelerate the design of MEMS and nano-based electronics in order to bring MEMS to the mainstream. Its design methodology accelerates the design of complex electronic components that combine MEMS/NEMS, integrated circuits and miniaturized packaging. SoftMEMS platforms accommodate best-of-breed multiphysics solvers and optimally manage the complex flow of design and manufacturing data starting from mixed MEMS/IC behavioral simulation to MEMS modeling, process development and tape-out. Application areas  include microphones, optical devices, fluidics, biochips, pressure sensors, accelerometers, gyroscopes, inkjet printer heads and others.
Think AI
Think AI is a trusted strategic partner for enterprise thought leaders who need to solve complex business problems using modern technologies including AI, business intelligence and chatbots. Think AI solutions enable you to solve your complex problems with the right strategy, a clear roadmap and timely project execution.
Incentive Inc.
Incentive developed a leading and complete socially-powered enterprise collaboration platform designed specifically for mid-market organizations that run or use Microsoft architectures and want to improve efficiency, identify new revenue opportunities, and maximize profitability and growth by tapping the power of their employees to be better, stronger and faster than their competitors.
SAIFE
SAIFE is a security-as-a-service provider that enables deployment of secure communications for mobile devices through a worldwide, fully-encrypted cloud-based network. SAIFE solutions have extended the concept of software defined perimeter (SDP) to substantially lower the attack surface of its customers networks, while enabling information sharing across untrusted networks.
Morgan Advanced Materials
The Molten Metal Systems business of Morgan Advanced Materials is recognized as a technology leader that provides crucibles and engineered consumables serving the aerospace, power generation, electronics, medicine and defense industries. Morgan is able to manufacture products designed and engineered to precisely match customers' demanding requirements for metal melting, holding and transfer, while making casting operations more productive.
GoIDD
GoIDD develops innovative and multi-language VoIP solutions with innovative features that enable people from around the world to connect with family and friends simply, inexpensively, and clearly.
Lighthouse Consulting Services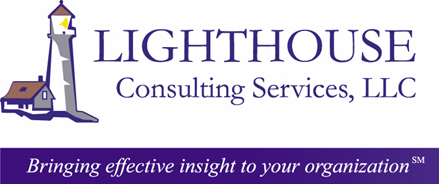 Lighthouse Consulting Services conducts in-depth work style and personality assessment services for companies who value predictability in their hiring process. Known widely for its thorough interpretation of assessment results, Lighthouse quickly delivers a level of accurate insight not seen in other assessment solutions. The analysis gives Lighthouse clients the wisdom and guidance necessary to hire the right person for the job.