An experienced executive, operator, and technologist, Dan Hamon has extensive experience in converting advanced technologies that solve complex problems into profitable business ventures.
Dan's industry expertise includes software, advanced manufacturing, semiconductors, micro-electro-mechanical systems, high performance computing, cybersecurity, data encryption, crowdfunding web portals and artificial intelligence.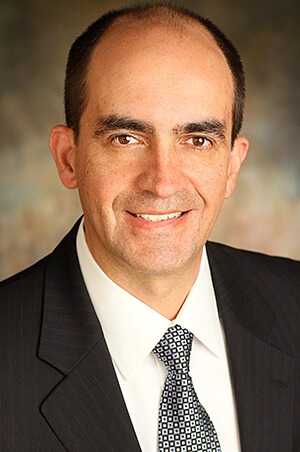 His leadership experience includes product development, program management, marketing, sales, and P&L.
Product Development
As part of a highly successful turnaround effort at Tanner EDA (now a Siemens Business), Dan refocused product development, led product management, improved quality, and shortened the time from concept to market launch. Higher-performance features and product bundles were built and shipped, and productive collaborations with strategic partners were established. While at Myricom (sold to CSPi and Google), Dan systematically orchestrated the best product launches in Myricom's history and program-managed strategic partnerships with Emulex (now Broadcom) and Google.
Marketing
At Tanner EDA and other startups, Dan architected the right global marketing vision and integrated strategies for rapid growth, executed demand generation programs, and pioneered cost-effective new approaches to track, measure, and achieve business goals.
Dan's risk-friendly and action-oriented mindset led him to build, launch, and manage subsidiaries in Japan, Taiwan, and Singapore as well as exclusive distributors in Europe. He closed significant sales opportunities and represented Tanner EDA, SoftMEMS, Myricom, and multiple clients at key industry and customer events worldwide.
Leadership
When Dan first moved into the role of Vice President & GM at Tanner EDA, he inherited a business unit that had experienced significant losses during previous years and risked going out of business. He proposed and implemented bold solutions that led to higher profits and revenues, achieving a fast turnaround that ensured long-term profitability. Part of his strategy centered on building and retaining a world-class technical team, recognized as "the best in the company's history." Dan is someone with keen insights and success stories on how to develop staff and management teams to achieve breakthrough results through effective leadership.
Strategy and P&L
Dan has been called the "super right-hand guy" who works closely with owners and CEOs to get the right things done, advance multiple initiatives, identify issues before they become problems, and obtain key outside resources while crafting and executing the business strategy.
Entrepreneur
As a competitor in the $5M IBM Watson AI XPRIZE, Dan's team is leveraging artificial intelligence and machine learning technologies to create predictive tools that lead to more effective water management and better policy decision making at the local, regional, country, and global levels.